Welcome to the Starfleet Escape PodCast on the Four Eyed Radio Network where we Escape into the Star Trek Universe.
This is Supplemental Commentary – Divided We Stand
Star Trek Continues Episode 5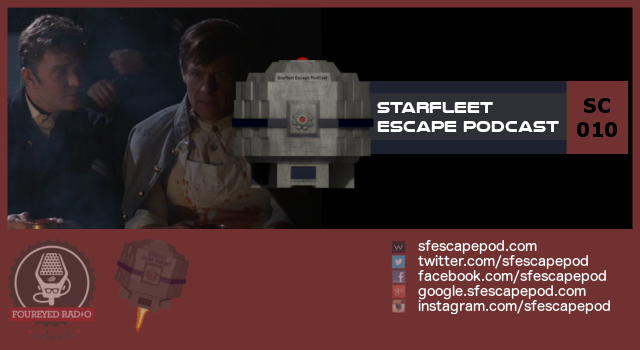 We are watching the episode on the Star Trek Continues website, the video is hosted on Vimeo. To find this episode go to
http://www.startrekcontinues.com/episodes.html
and click on the thumb nail for "Divided We Stand, Episode 5". We will pause the video at 0 seconds and when we say play, press the play button to be sure we are all synced to the same part of the episode. (please note buffering times may vary and cannot guarantee we will be synced at the same place as you are)
Thanks for listening! Live Long and Prosper.
[sc_embed_player_template1 fileurl="http://media.blubrry.com/fern/p/dl.dropboxusercontent.com/u/9248855/SFEPSUP010.mp3″]