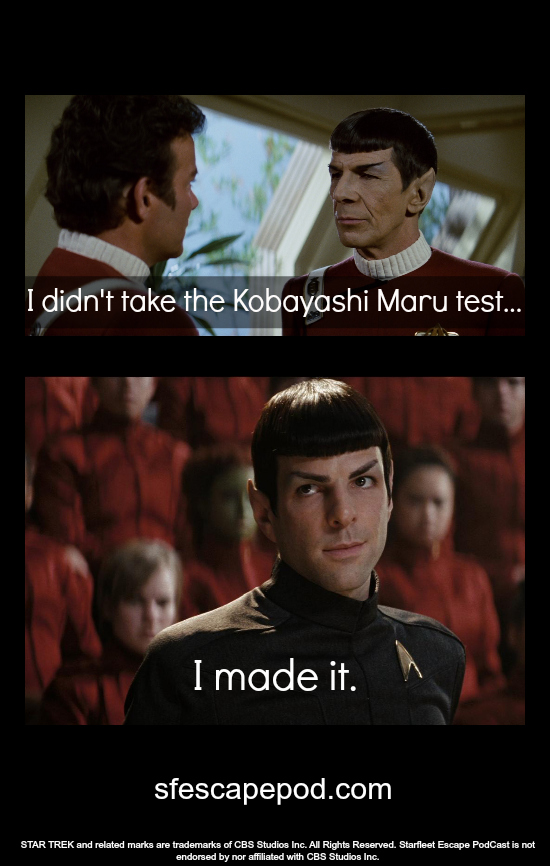 Aaron, Marty, and Eric join forces in the 18th episode of the Starfleet Escape PodCast on the Four Eyed Radio Network. This episode we delve into the reboot of the franchise from 2009. With the highly anticipated sequel coming into light next month, we thought it would be fitting to take a look back.
Each episode we discuss the news from the Trek universe. This episode we discuss the Star Trek Online Expansion Pack, Star Trek the Game updates, International Into Darkness trailers, and the campaign to bring back Star Trek Enterprise for a 5th season. In the main section of the episode the crew of the podcast go over the USS Kelvin, Kirk/Spock Backgrounds, the Kobyashi Maru, the Klingons that never were and much more. As always we will turn to our listeners and find out which Star Trek '09 actors they think did a good job interpreting their original series characters.
So sit back and enjoy this 18th episode of the Starfleet Escape PodCast where we escape into the Star Trek universe.
[sc_embed_player_template1 fileurl="http://media.blubrry.com/fern/p/foureyedradio.com/episodes/SFEP018.mp3"]